What Cannabis, Lyme Disease and Biological Weapons Have in Common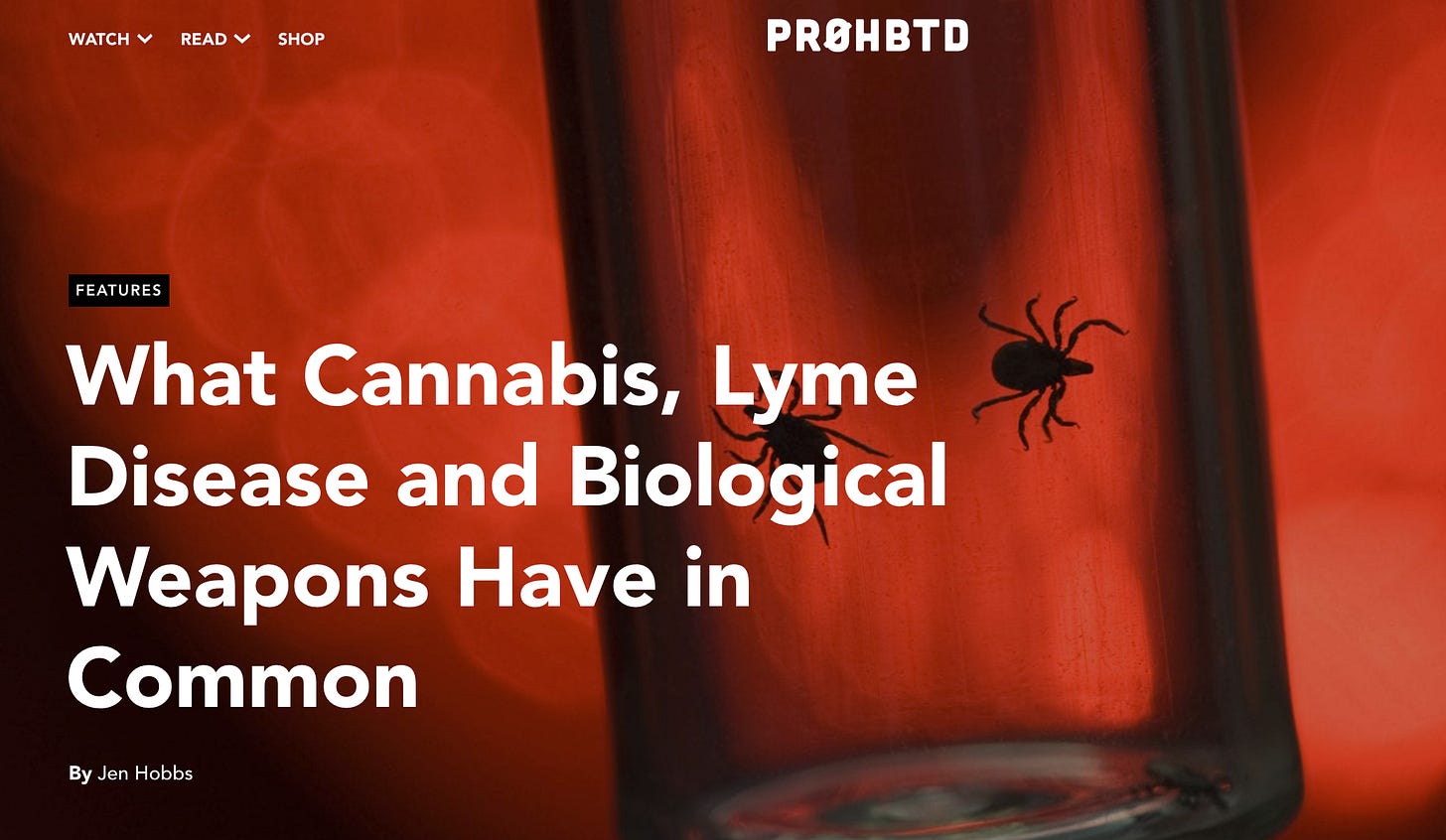 My latest feature article for Prohbtd is on the website. This was a deep dive into several topics, but I found the research fascinating and I learned a lot.
Many thanks to Dr. Peter Grinspoon, an instructor at Harvard Medical School and a board member of Doctors for Cannabis Regulation, who I interviewed for this article. He was such a great resource.
To read the full article, click here.