New Book by Jen Hobbs
Cooking with CBD!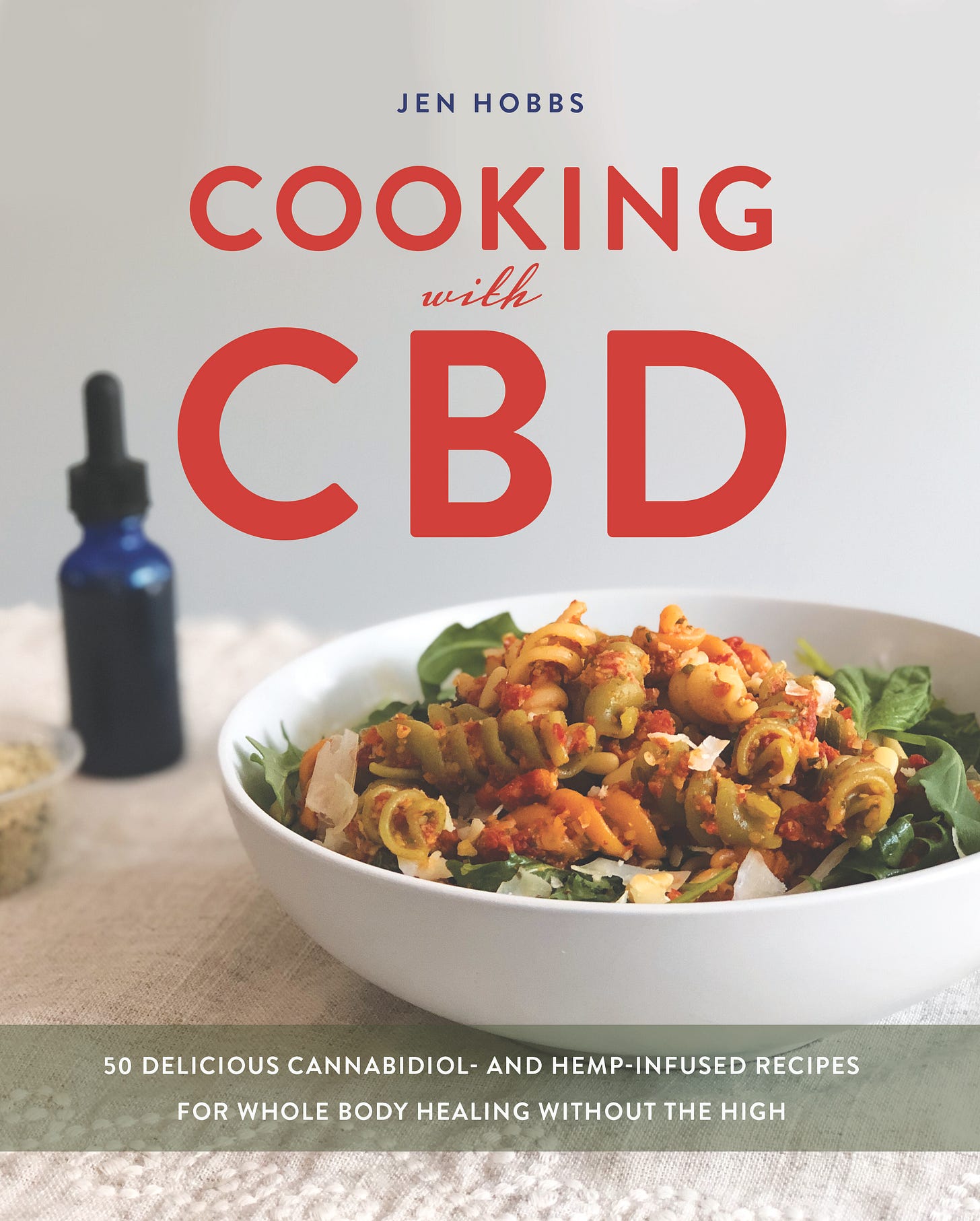 Unfortunately, I haven't been as quick to post blogs lately as I originally intended. . . but I've been busy. . . even though I've barely left my kitchen for most of the summer and fall!
Over the past couple of months, I've been experimenting with different recipes for my upcoming book Cooking with CBD: 50 Delicious Cannabidiol-and Hemp-Infused Recipes for Whole Body Healing Without The High.
The book will be in stores June 2020 and I'm almost at the finish line with editing the manuscript. Luckily it'll be in my publisher's hands before Thanksgiving, and I'm looking forward to taking some much needed time to decompress.
Writing this book has been an incredible journey for me. The publisher asked me to come up with breakfast, lunch, dinner, appetizers, desserts, and drinks that can be infused with CBD.
While it's been fun, this is also the first cookbook I've ever written. No pressure, right? Choosing what to include in the book was overwhelming. The hardest part was picking my top 50 recipes. . . and then I had to take pictures of all of them.
I decided to go with recipes with every day ingredients that most people already have in their pantries. Most of the lunches and dinners take 15 - 20 minutes to complete, start to finish. That's my kind of cooking! And there's something for everyone — there's vegan, vegetarian, gluten-free, even keto recipes. Plus each recipe gives multiple options for CBD infusion methods such as homemade CBD butter or homemade CBD cooking oil, store-bought CBD oil or CBD water soluble.
While I'll continue to update you on all things hemp, I'm also looking at adding some video options to this blog so that I can share CBD and hemp cooking recipes with you.
If you have any recipe requests, please by all means, let me know!
I'm excited to share more about the project with you, but for now, here's the landing page for the book and a sneak peek at one of the photos.