Missouri's MMJ Policy Flips the Switch on the Midwest's War on Women
The "Show Me" state has the greatest number of women behind bars for drug possession
When I moved to Missouri last year, I had no idea that the state's drug laws have been putting women behind bars at a faster rate than any other state.
The number one offense landing women in prison in Missouri? Drug possession. And this is due to the fact that Missouri's drug possession laws are among some of the strictest in the country.
I was also surprised to learn that Missouri has the eighth largest prison population in the United States when compared to all 50 states. The bulging prison population has left lawmakers with two options: either reform the laws or build more prison infrastructure (at the expense of the taxpayer).
Fortunately, three recent bills that lawmakers proposed this year are a historic dig at drug war policies. The objectives are to reduce mandatory minimum sentencing laws, allow early parole for certain offenders over the age of 65, and expunge cannabis-related offenses that occurred prior to the legalization of medical cannabis in Missouri.
I'm hopeful because lawmakers are finally realizing tough drug laws aren't effective in reducing drug usage rates; they are only effective in contributing to prison populations.
Amendment 2 (which legalized medical marijuana) was Missouri's first step in disrupting drug war policies—laws that have disproportionately put more women behind bars—and I'm glad to see more progressive policies stemming from this historic legalization. I'm glad to see states bordering Missouri have also recently flipped the switch by either legalizing or decriminalizing cannabis.
The lengthy article I wrote for Prohbtd.com - now up on the homepage - lays out all the details.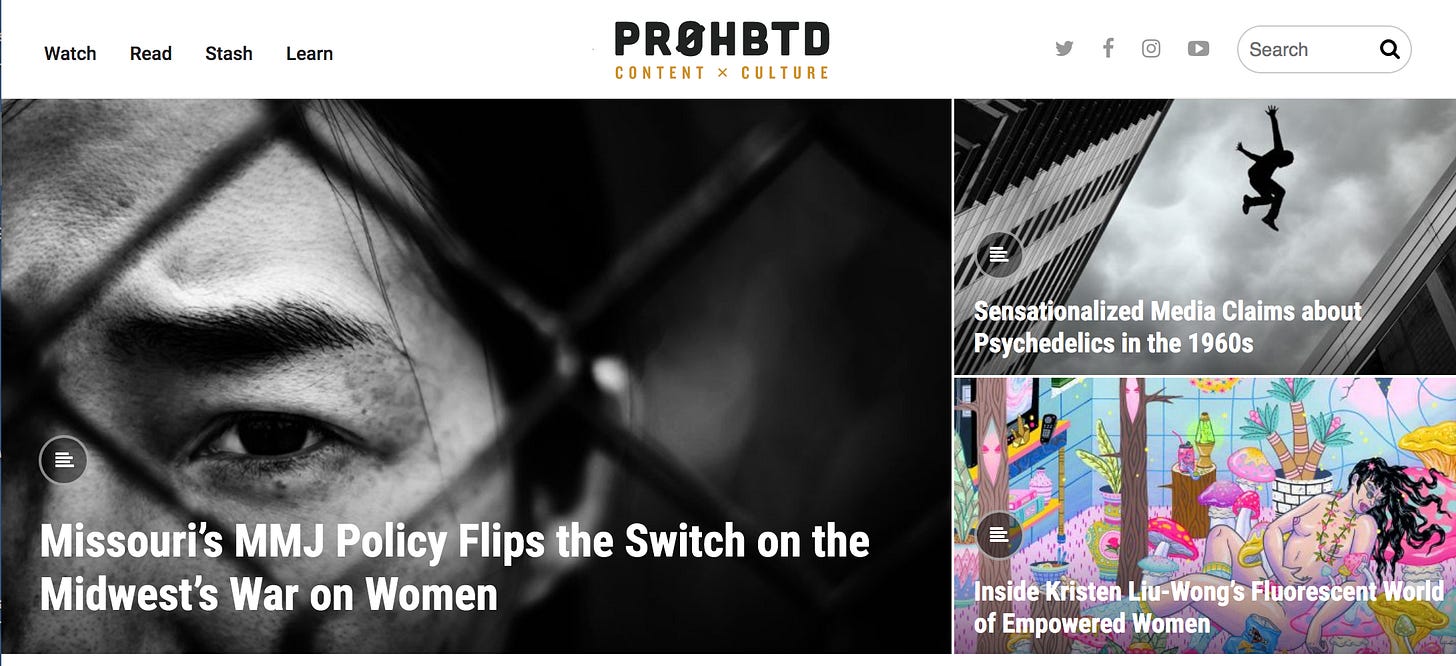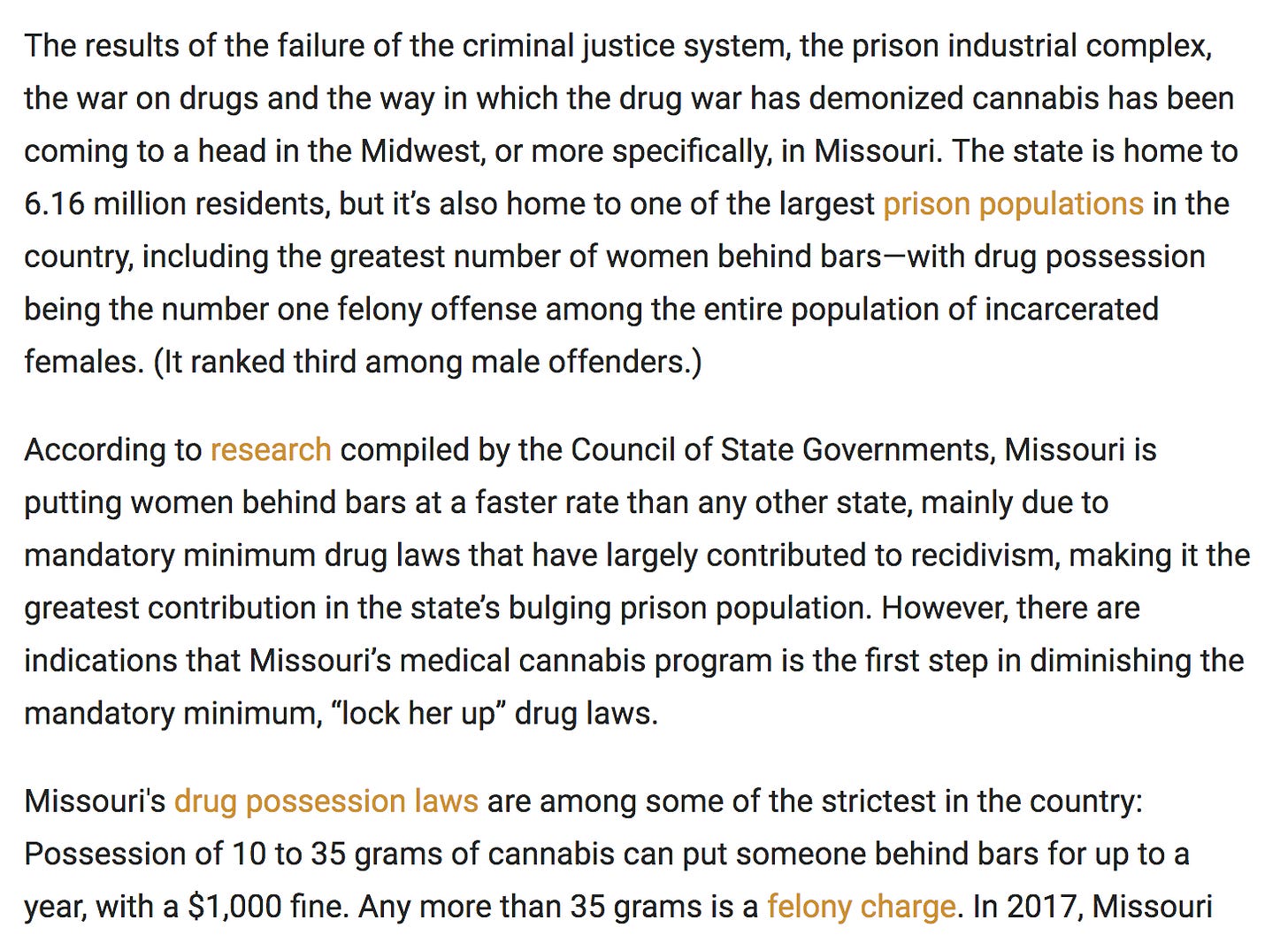 Read the full article here.