#HempHistoryWeek
The largest educational campaign about HEMP in the United States
In case you missed it, this week marks the 10th anniversary of Hemp History Week. Advocates around the country are getting the word out about the value of hemp.
In Chapter 12 of my book American Hemp, I give a lot of resources for how you can participate in educating people about the value of hemp on an every day basis.
This week, feel free to participate in #HempHistoryWeek by sharing posts about hemp's benefits on social media. Or try a new hemp product - like a healthy hemp smoothie. Or ask your local grocery store about stocking more hemp products.
Now that hemp is federally legal, there seems to be even more confusion about what hemp is and isn't, so it's more important than ever to get the word out!
Recently, the Ministry of Hemp gave my book a thorough review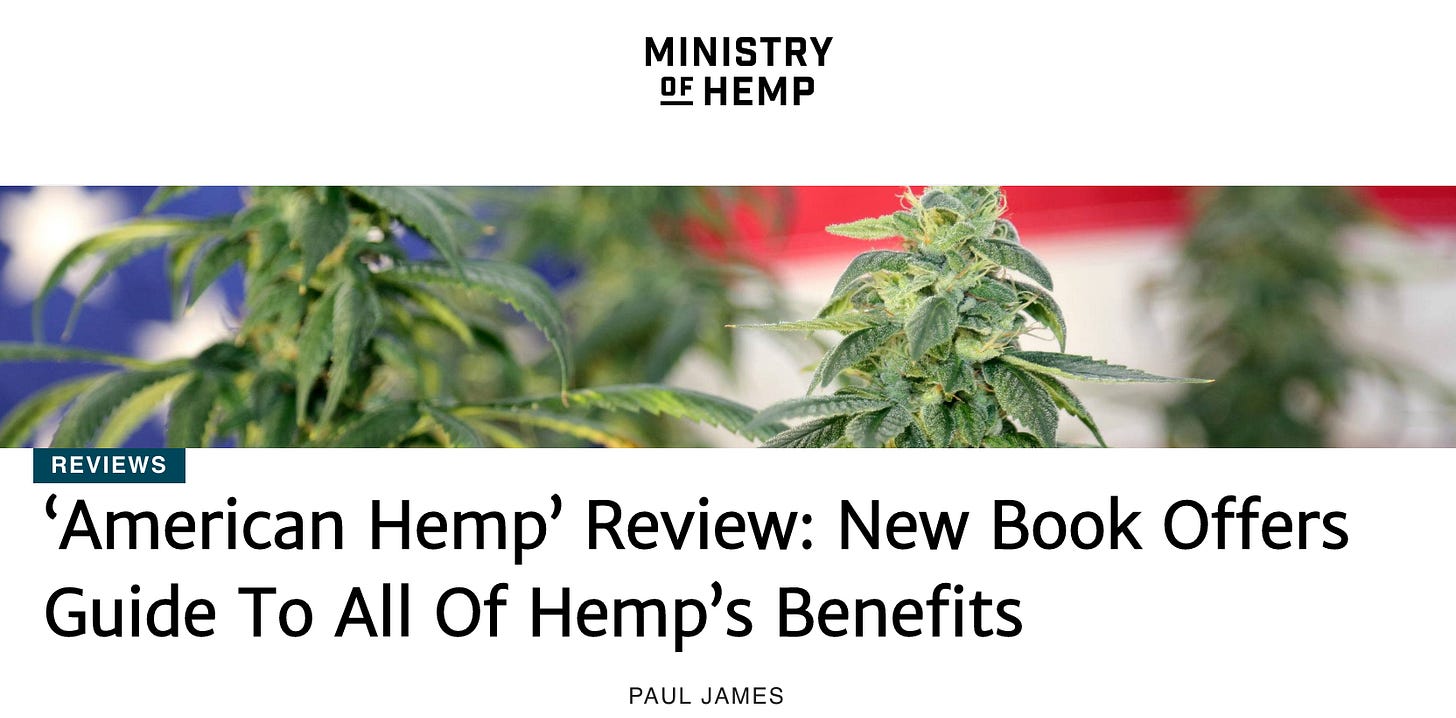 Read the full article here: https://ministryofhemp.com/blog/american-hemp-review/
Feel free to share the word about this incredible natural resource. Yes, hemp is federally legal, but we still have work to do!