CBD: the Hottest Food Trend in 2019
Even though the FDA hasn't approved its use in food or beverages!
The National Restaurant Association, the largest foodservice trade association in the world, recently ranked cannabis as the hottest food trend for 2019. The association's What's Hot 2019 Culinary Forecast report surveyed over 600 professional chefs in the United States on 140 different trends to determine if the popular items were "hot," "yesterday's news" or "perennial favorite." Cannabis/CBD-infused drinks ranked as the hottest trend of the year with CBD-infused food coming in close behind at second place. While there are restaurants in the US currently offering CBD-infused culinary delights, the FDA has yet to approve CBD to be added to any food or drink. This is surprising, considering just a few weeks ago, I went into my local coffee shop and purchased a hemp-derived, full-spectrum CBD infused soda (which tasted delicious, by the way).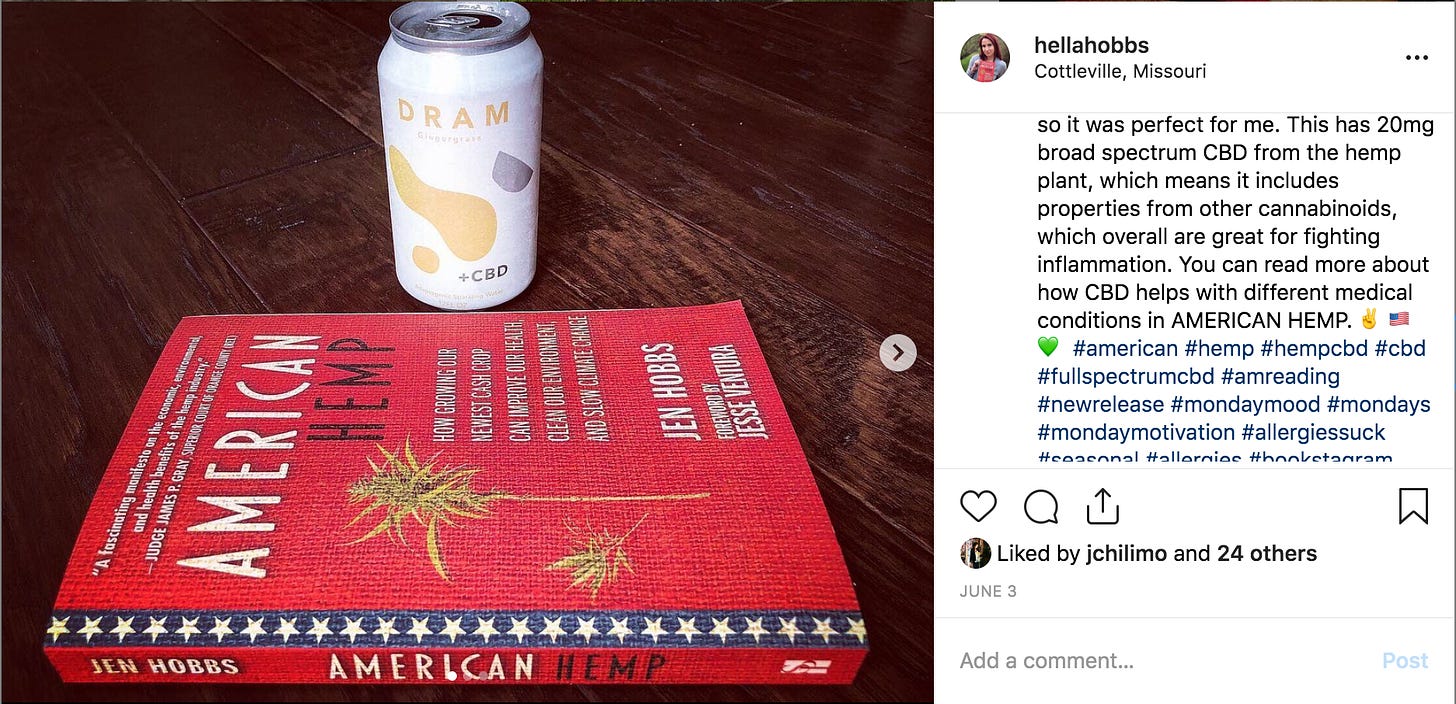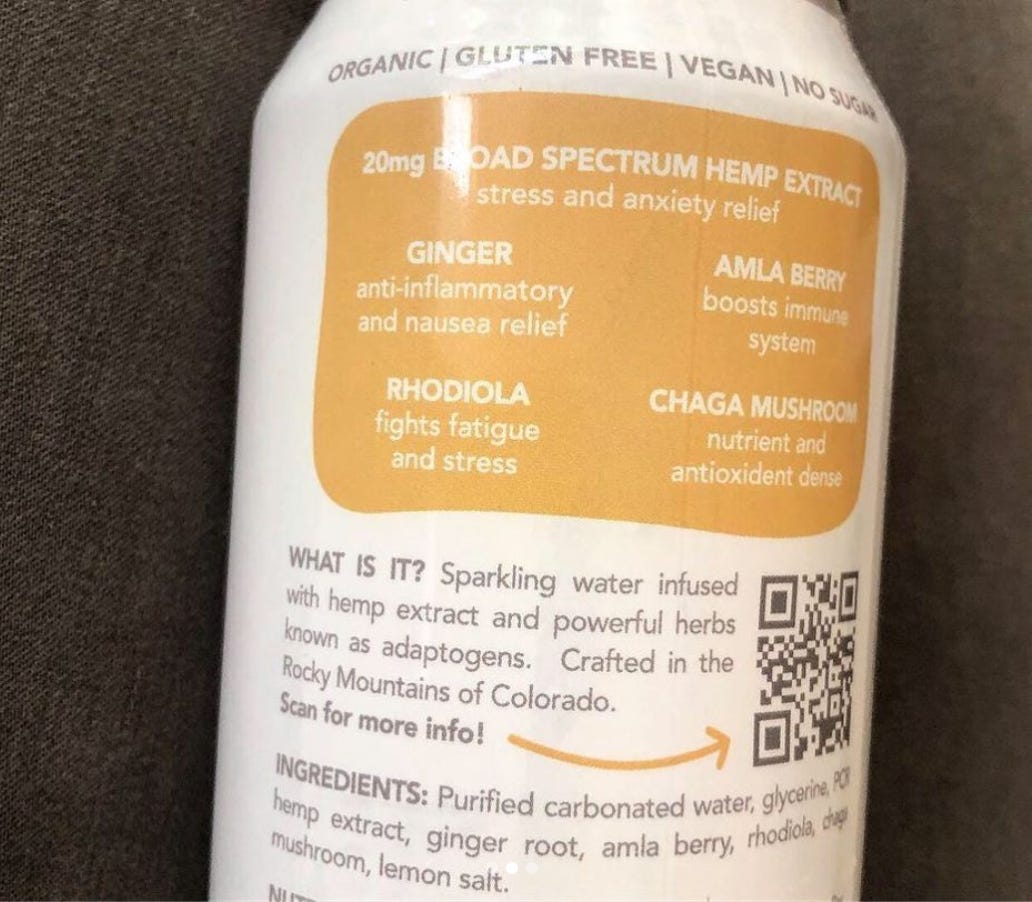 So how is it possible to legally purchase something the FDA essentially hasn't legalized? 
On May 31st, the FDA held a 9-hour public hearing on CBD—it was a packed house. This resulted in the FDA's CBD Working Group claiming it will take a "science-based" approach to the way in which the FDA determines how CBD should be added to food and drinks: "We will be examining how additional research can be performed quickly and efficiently to address critical questions about the safety and effectiveness of CBD." 
Questions such as:
How much CBD is safe to consume in a day? How does it vary depending on what form it's taken?

Are there drug interactions that need to be monitored?

What are the impacts to special populations, like children, the elderly, and pregnant or lactating women?

What are the risks of long-term exposure?
In a follow up to the public hearing, the FDA stated in a June 19th press release: "It is currently illegal to put into interstate commerce a food to which CBD has been added, or to market CBD as, or in, a dietary supplement."
The only reason CBD-infused food is currently illegal is because the FDA hasn't set parameters, such as if the amount of CBD in food or beverages should be limited to a certain percentage, as the content of alcohol is in beer or wine.  
In the same press release, the FDA admits that, "On the state level, some jurisdictions have eliminated certain prohibitions on cannabis or cannabis-derived compounds," which of course leads to even more confusion. 
Regardless, official guidance from the FDA may still be a long time coming, as the previous FDA commissioner claimed it could take up to five years to reach regulatory decisions on CBD-infused foods and beverages. 
Soon after the FDA's June press release, the state of Massachusetts banned the sale of CBD-infused foods and any dietary supplements containing CBD. Clearly, this impacted existing businesses in the state that were already selling food-grade CBD oil and foods containing CBD. 
New York City soon followed suit. 
On July 1, the city banned all CBD food and drink items; the New York City Health Code now prohibits "any food service establishment, or other businesses, from offering food or drink that contains CBD."
Considering restaurants in high-end hotels, such as the James New York NoMad hotel and the Ace Hotel New York, have already introduced CBD-infused food items, the rising popularity of CBD-infused meals was not only a hit among NYC residents, but among tourists as well.
Unfortunately, these bans could potentially affect industry-wide projections for the hemp industry.
In early May (prior to the FDA's first CBD public hearing), BDS Analytics and Arcview Market Research expected CBD sales in the U.S. to surpass $20 billion by 2024.  
"We're witnessing CBD maturing from a cannabis sub-category into a full-blown industry of its own," stated Roy Bingham, the Co-Founder and CEO of BDS Analytics. "Our growth forecast for the CBD market, across all distribution channels, predicts a compound annual growth rate of 49 percent by 2024. This is a great opportunity for all involved, but it means the road ahead will include decisions that need to be informed by the best possible data."
Though it might not have seemed like a risky venture to start a CBD-infused food company until recently, starting one isn't a cheap endeavor.  Just today, Sweet Reason Beverage Co., a company that manufactures CBD-infused flavored sparkling water, announced that it completed its seed investment round, raising a total of $2.5 million.
The company, which is based in New York, uses CBD derived from an organic Colorado hemp farm. On Sweet Reason's website, there's a list of multiple deli and eatery locations in New York City where drinks can be purchased, though obviously not for very much longer. 
While New York City isn't down with CBD-infused food items, Senate Majority Leader Mitch McConnell is.
Last week, Senator McConnell met with acting FDA Commissioner Ned Sharpless to express the need for CBD infused food products and dietary supplements. While marijuana is largely illegal in Kentucky, hemp is proving to be an economic back bone for farmers, and producing food-grade CBD oil derived from hemp is what Kentucky has been banking on. 
"While the 2018 Farm Bill included my provision to remove hemp, and its derivatives like CBD, from the list of controlled substances, CBD food and dietary supplement products remain in a gray area without clarification from the FDA," Senator McConnell stated in a press release after the meeting. "Congress' intent was clear with the passage of the Farm Bill that these products should be legal, and our farmers, producers and manufacturers need clarity as well as a workable pathway forward regarding the Agency's enforcement and potential regulatory plans for certain CBD products. I appreciate Acting Commissioner Sharpless meeting with me today to discuss this important issue. Like my constituents, I am anxious to know the FDA's plans to ensure public access to safe CBD products."
Senator Ron Wyden from Oregon recently sent a letter to the FDA, asking the agency to issue "enforcement discretion guidance" for CBD food products prior to August 1, but he has yet to get a response.
"I, and many in the CBD industry, find FDA's indication that it may take three to five years to issue a final regulation authorizing the lawful use of hemp-derived CBD in foods and dietary supplements fully unacceptable," Senator Wyden wrote. "The regulatory confusion and uncertainty surrounding CBD cannot continue for that length of time."
As a customer on the sidelines, I wonder why purchasing CBD-infused soda at a local coffee shop in Missouri is such a problem. In my book, American Hemp, I reference how states have regulated hemp to the point that it is essentially being grown organically (without chemical pesticides). We also know there aren't any scientifically known negative effects of CBD — and it isn't something that can be overdosed on.
After all, juice is one of the many traditional beverages that the FDA has guidelines for, yet popular juice brands have recently been found to be highly contaminated with heavy metals.
In February, Consumer Reports discovered that popular juices marketed to kids—such as Juicy Juice, Motts, Gerber, Welch's, and Minute Maid—contain harmful levels of lead, arsenic, and cadmium.
Juice boxes claiming to contain 100% juice were actually found to contain so many contaminates that they posed health dangers to children, especially if they're consuming more than one juice box per day.
So really, if we want to have an honest assessment about what is safe to consume and what are the risks of long-term exposure, perhaps we shouldn't be at the FDA's mercy to make that determination in the first place.