Book Tour Update
American Hemp is on the move!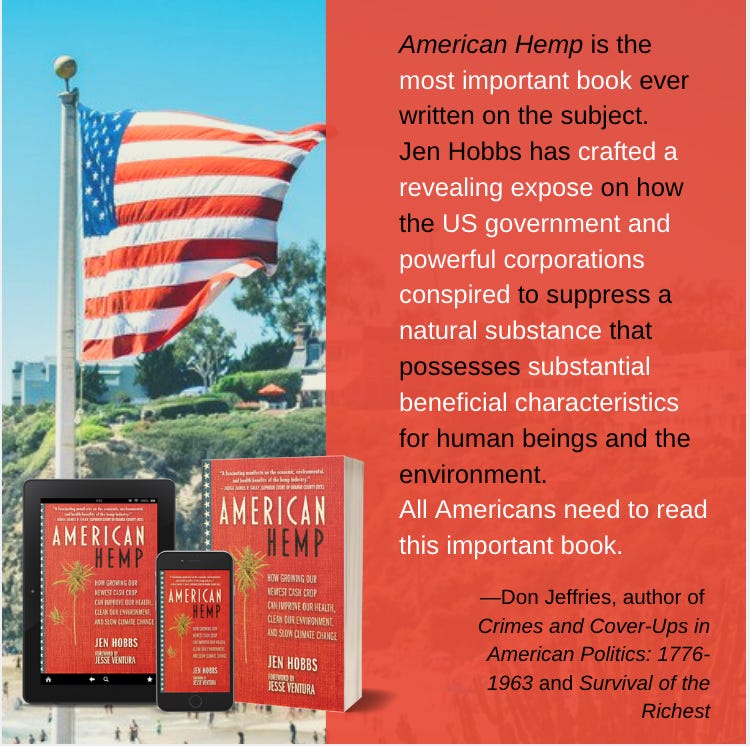 American Hemp has been out in stores for a week now, and I'm excited to report that it's listed as a #1 release on Amazon in the genre of Environmental Engineering. Pretty cool 💚and such a phenomenal feeling when someone chooses to read it!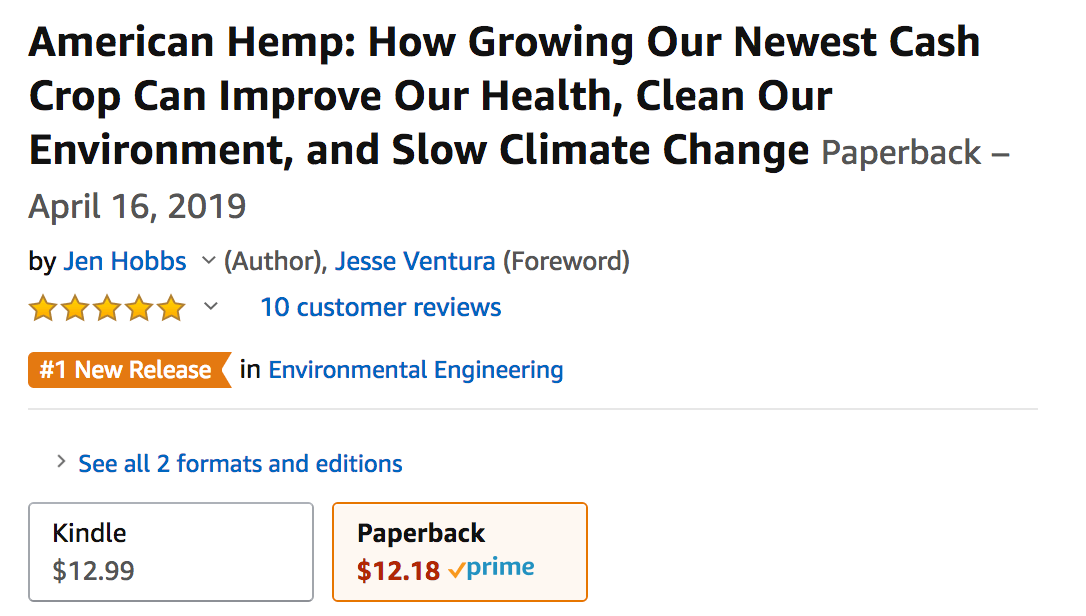 Here's a recap of the interviews I've done for the book that are now available online:
There was also an excerpt of the book in Salon -
LINK: https://www.salon.com/2019/04/14/hemp-is-our-green-new-deal/?fbclid=IwAR0vHI5jSjI_rhNBdobdeFZlcuQ4gxZWhCW54z1e7KcddGndRheBpdQql8I
Thank you to everyone who has supported AMERICAN HEMP. I'm really so glad to see there is interest in the subject and I hope the material in the book opens people's eyes to how amazing this plant is for our health and our environment.
I'm waiting on a few more online reviews/interviews to be posted. A lot of the interviews I've done this week focus on new topics that I haven't spoken about previously, so I'm glad I'm able to branch out as much as I can and spread the word about hemp!