American Hemp excerpt + contest
Salon covered the book!
In case you missed it, Salon ran an excerpt of American Hemp online - you can read the full text here.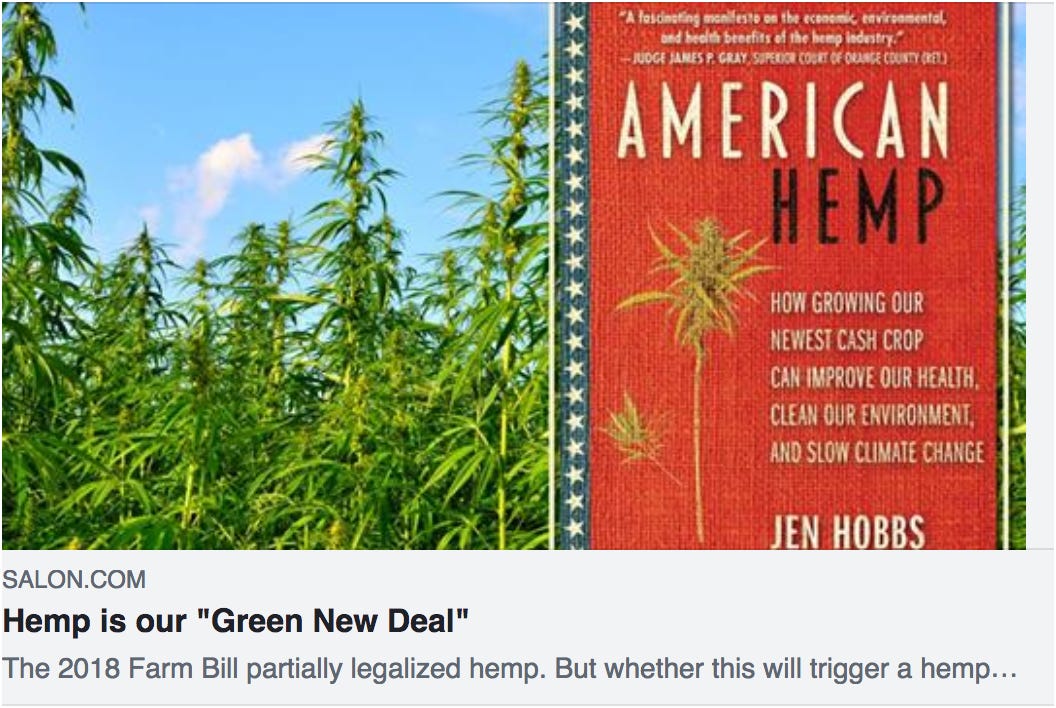 Also, today is the FINAL DAY to pre-order a copy of AMERICAN HEMP. It goes on sale tomorrow! Barnes & Noble and Amazon are still offering discounts. You can get the book for less than $13.
I'm also doing a giveaway contest today!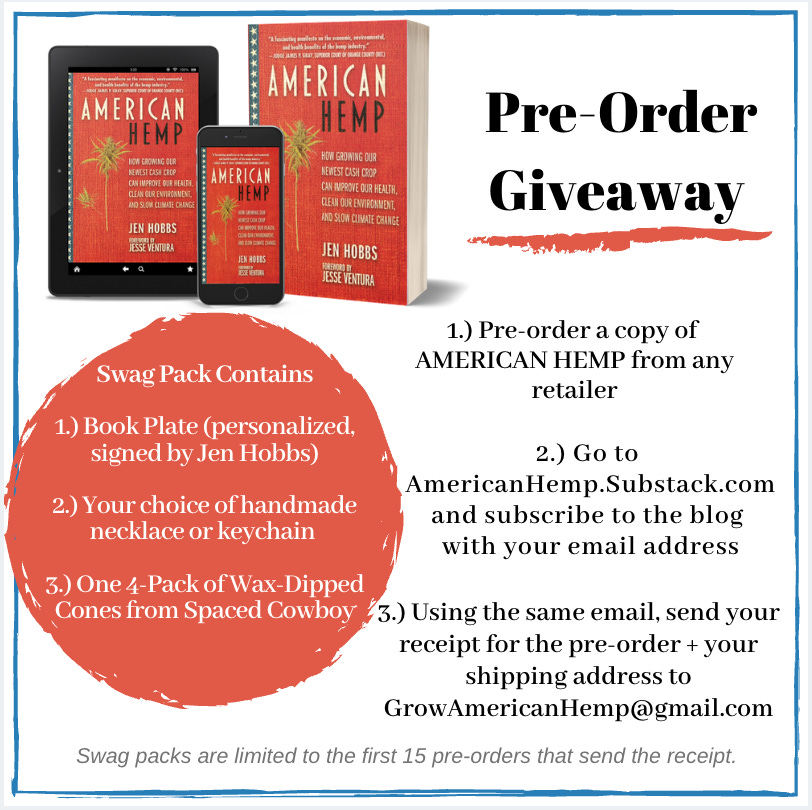 All you need to do is:
1.) Pre-order your copy of AMERICAN HEMP from any retailer, anytime before April 16th.
2.) Subscribe to my blog (totally free) at AmericanHemp.Substack.com
3.) Email the receipt for your pre-order + your mailing address to GrowAmericanHemp@gmail.com
*If you've already pre-ordered the book or subscribed to my blog, AWESOME — you're one step closer to getting a FREE SWAG PACK from me, Hobbs Superior Handmade Supply & Spaced Cowboy. *
Once you email your proof of purchase + mailing address (with the same email addy used to subscribe to the blog), you'll get an email confirmation & it'll contain items from my handmade jewelry store Hobbs Superior Handmade Supply. Respond to the email with your choice of keychain or necklace, and you'll receive that item + a book plate (decorative label that I've signed and personalized to you that you can affix to the front page of your book) + one 4-pack of wax-dipped cones from Spaced Cowboy, to fill with CBD hemp flower (or whatever the cool kids are smoking these days).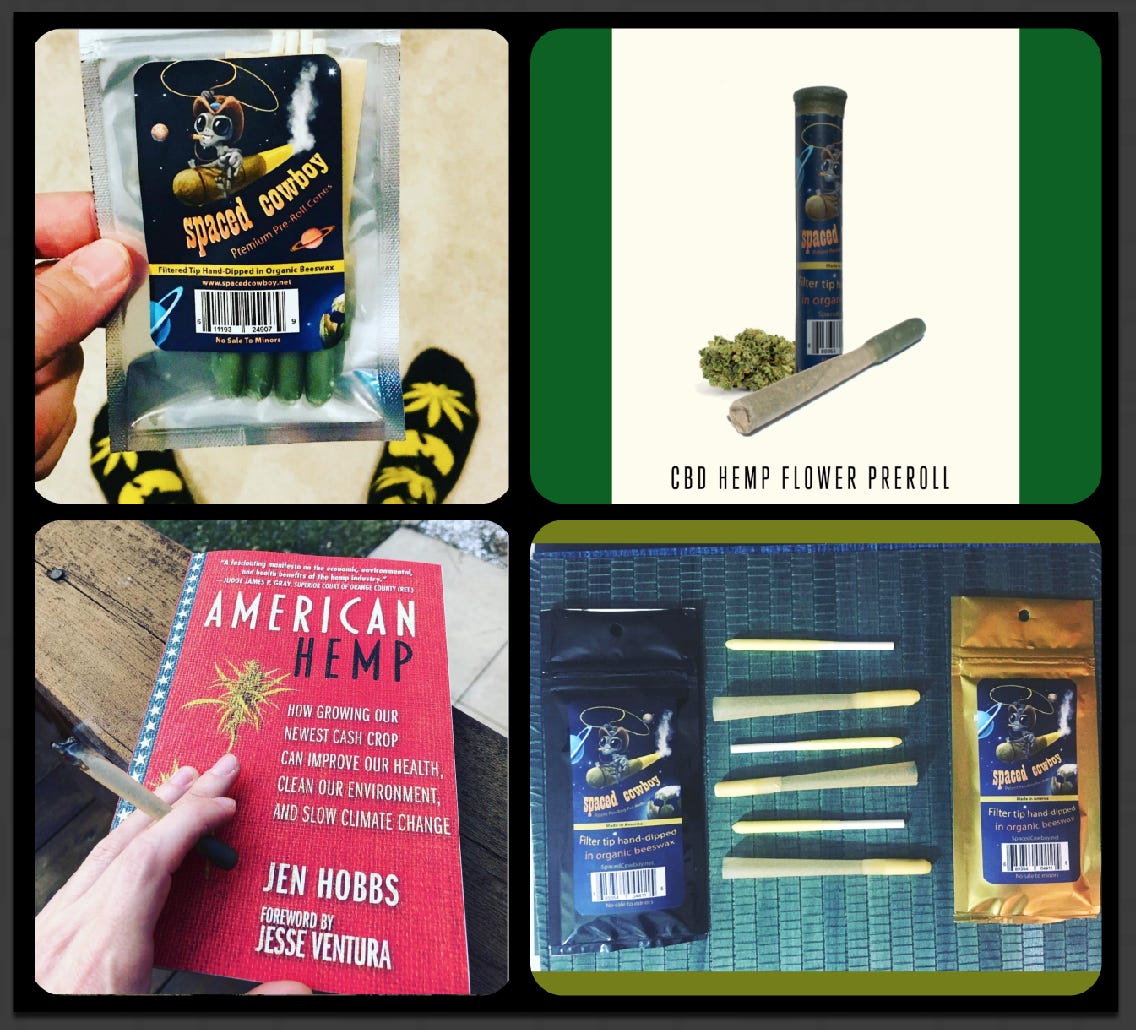 FYI - Preorders are 32% off at Amazon and 30% off at Barnes & Noble, so you could get your copy of AMERICAN HEMP for less than $13. Your FREE swag pack is a $35 value.
This offer is limited to the first 15 pre-orders that email me the goods at any time today, so tick-tock goes the clock!
Feel free to share this with others and thank you as always for your support!